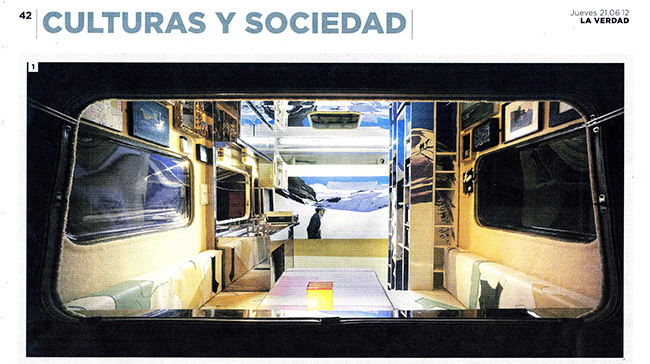 [tp not_in=»en»]
Artículo en el periódico La Verdad sobre la exposición Efectos Navales que tendrá lugar en Museo ARQUA, Cartagena, del 22 de Junio al 26 de Agosto del 2012.
[/tp]
[tp lang=»en» not_in=»es»]
Article in the newspaper 'La Verdad' about the exhibition 'Efectos Navales' wich will take place at ARQUA Museum, Cartagena. Spain, from June 22 to August 26, 2012.
[/tp]