Exposición
'La Conquista del Espacio', un Espacio Público Vivo.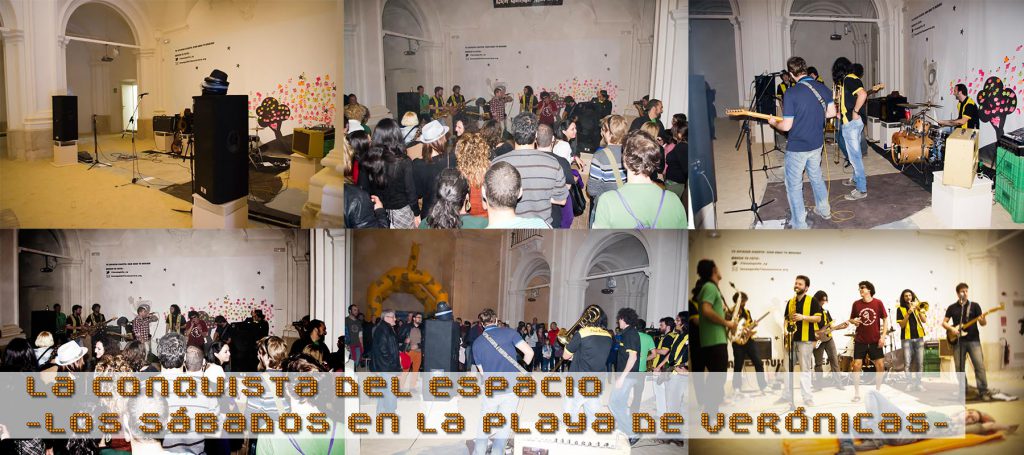 Transcurridos casi tres meses desde su inauguración, la exposición 'La Conquista del Espacio', en la Sala Verónicas, se ha convertido un lugar de encuentro y reunión de referencia, donde todo puede ocurrir.
[tp not_in="en"]
Las actividades de 'los viernes/sábados en la playa de Verónicas' consiguen transformar el espacio expositivo interior por medio de la participación ciudadana, en múltiples escenarios cambiantes donde los protagonistas son los propios espectadores.
Como muestra, os dejamos unas imágenes del último concierto que tuvo lugar el sábado pasado. Te esperamos en el próximo evento.
[/tp]
[tp lang="en" not_in="es"]
The activities of 'Fridays/Saturdays in the beach of Veronicas' get to transform de inner exhibition space through civic participation in multiple changing scenarios, where the spectators ar the main actors.
As a sample, you can see some pictures of last concert on Saturday. We await you in the next event.
[/tp]